Support WIO
Community support is vital for Whidbey Island Orchestra. Although our adult musicians pay dues, these provide less than half of our operating expenses. We depend on the voluntary donations we receive for our primary community support.
Mail donations to us at: PO Box 1451, Freeland, WA 98249
---
You can also support us through PayPal or Network for Good:

---
Donate by PayPal
View our IRS Tax-Exempt Letter
Whidbey Island Orchestra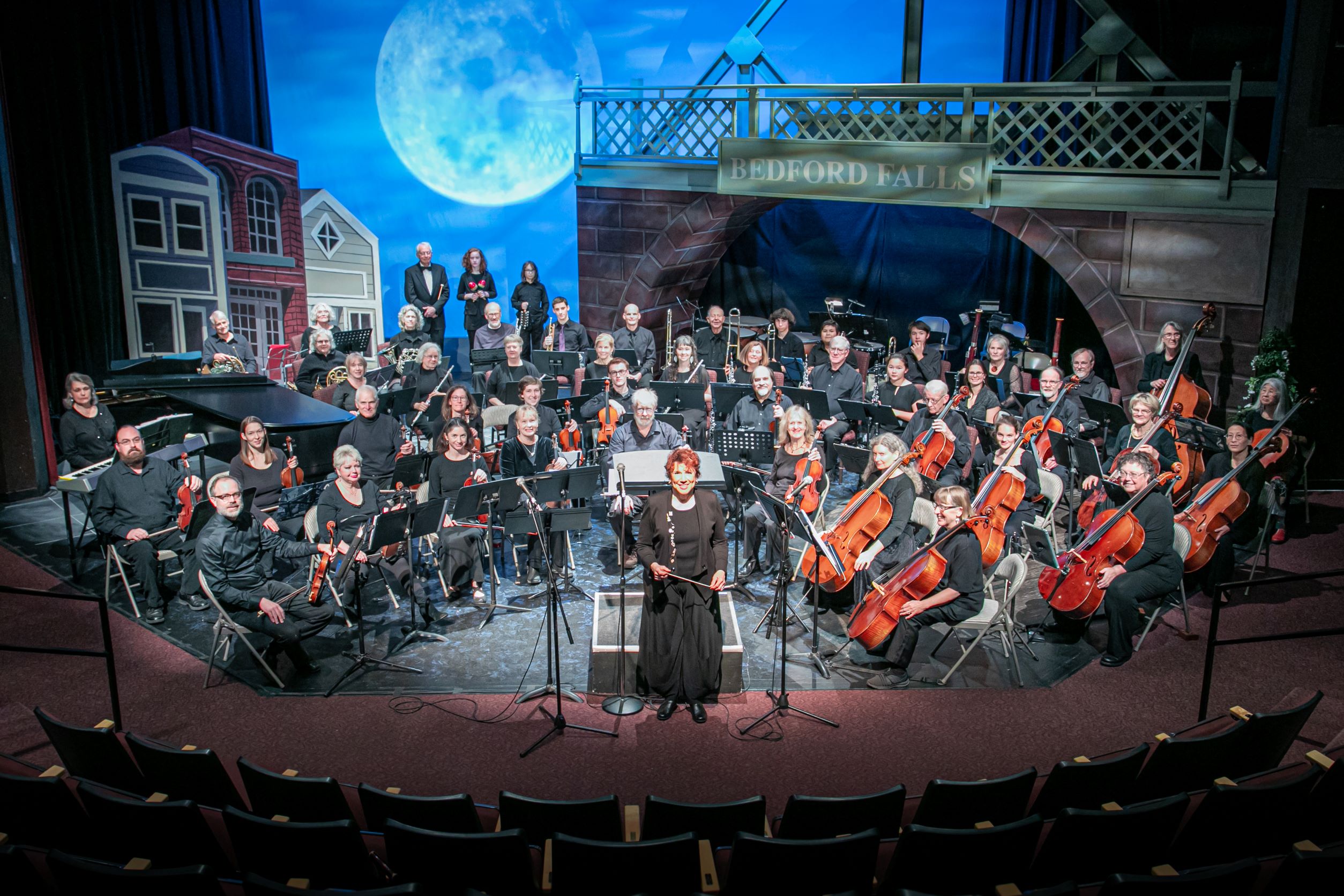 Whidbey Island Orchestra at Whidbey Island Center for the Arts, December, 2019
The Whidbey Island Orchestra consists of strings, winds, brass and percussion of all abilities and backgrounds.
To join the community orchestra or for more information, please contact our membership administrator at
membership@whidbeyislandorchestra.org
.
The mission of the Whidbey Island Orchestra is to foster a positive musical experience for its musician members and for our local community. We perform for the love of music and for the opportunity to spread the joy of music to Whidbey Island audiences, be they residents or visitors.
History of the Whidbey Island Orchestra
Christmas Concert Video!
Burton's Halloween Fantasy Concert Video (2022)
2021 Christmas Concert Video
2021 Witching Hour Video
Concerts
Future Concerts

---

Disney Theme Concert Whidbey Island Center for the Arts, Friday, March 31
Conducted by 2022-2023 Guest Conductor Gabriela Garza
Tickets: wicaonline.org
Trinity Lutheran Church, Sunday, April 2
Free Concert - Donations Appreciated!
---
Mother's Day Concert
Our annual Spring concert showcasing talent from within the orchestra
Island Church of Langley, Friday, May 12
Trinity Lutheran Church, Sunday, May 14
Free Concerts - Donations Appreciated!